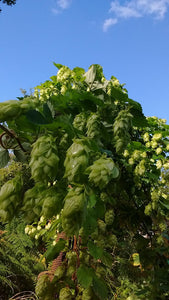 Challenger Pellets 100g
Alpha 7.99%
Crop Year: 2022
BBE 08/27
Use in brewing
Dual purpose hop.
An excellent all round hop with good alpha and aroma properties. As the main copper hop it provides a refreshing, full bodied, rounded bitterness which provides an excellent platform for a late hop. As the late addition it can give a very crisp, fruity character which has proved very popular in many beers.
Characteristics
Cedar, Green Tea, Spicy
Country
UK
Origin/History
Introduced by Wye College in 1972 this variety was bred from two trial varieties. It is very well related with its grandmother being Northern Brewer and its aunt – Northdown.