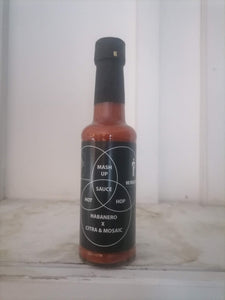 Ferm Believers Mash Up 1 No Frills Joe Hot sauce (150ml)
We partnered with the 'No Frills Joe' Brewery to make a sauce that does what it says on the bottle - It's hot, it's sauce, it's amazingly versatile and contains 2 of our favourite hop varieties - Citra and Mosaic.
Everything about this sauce is in balance and it goes with just about anything.
The perfect everday sauce if you want something hotter than Original sin but won't destroy you like Fire & Brimstone!
Ingredients -
Red Habanero - 22%
Sweet / Bell peppers
Hop infused spirit vinegar (Citra and mosaic hops 0.24%)
Onion
Carrot
Water
Garlic
Oregano, Black pepper and
Xanthan Gum (Non- Dairy source)